Search found 6 matches
Search found 6 matches • Page 1 of 1
by Foodi14

1 month ago

Forum: Solvers
Replies: 0
Views: 737
Hi
There is no Shortage cost or non-utilized, yet the solution comes with very small numbers.
How do I ask the program to make small numbers with zero ?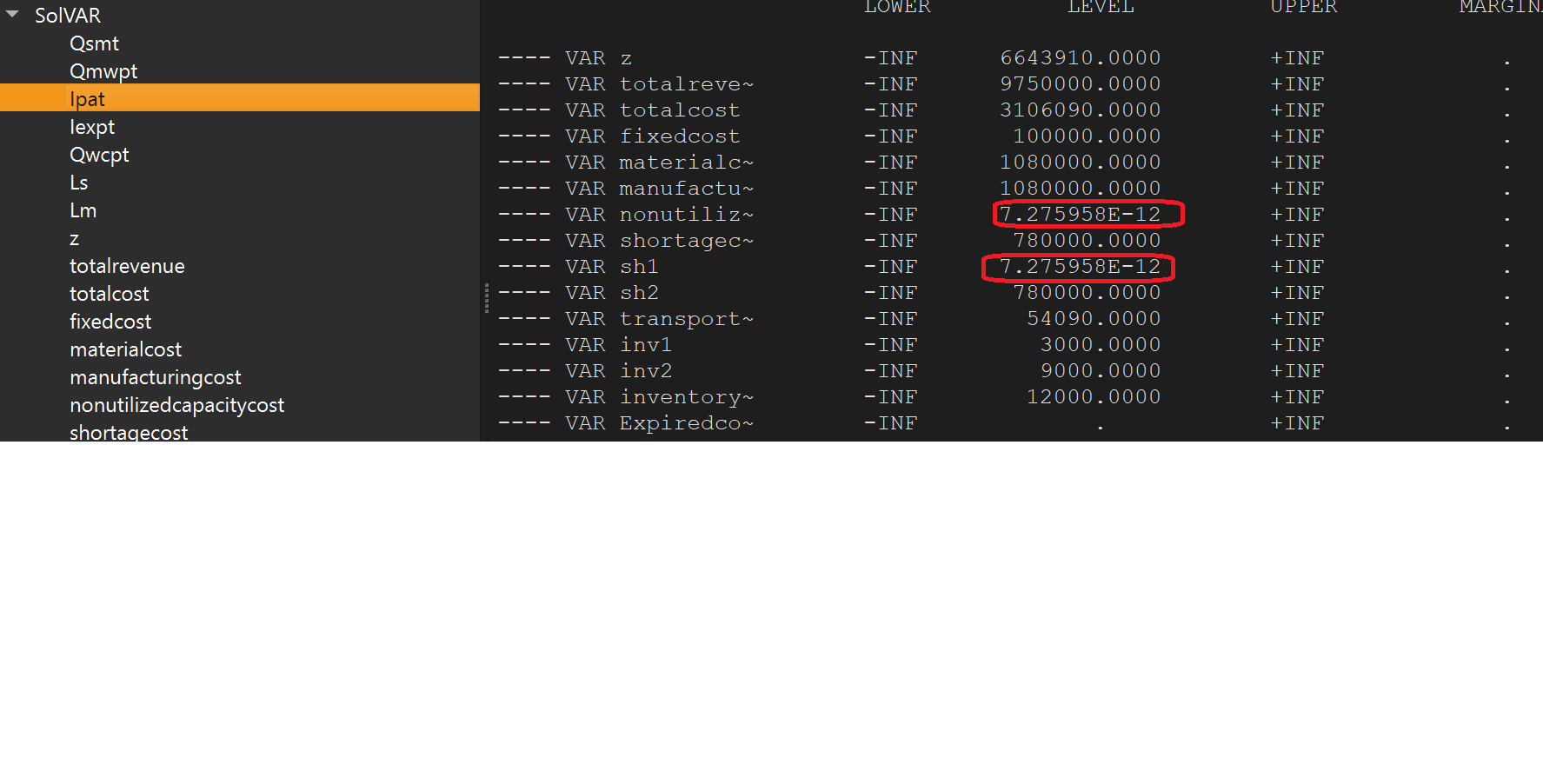 by Foodi14

1 month ago

Forum: Solvers
Replies: 3
Views: 2180
No, they are positive variables. The reason for not making them integer is a change in the solution and it does not become logical. according to the previous information, If you choose the MINLP solver, there is no need to define the variables as integer . Please correct the information if it is wro...
by Foodi14

2 months ago

Forum: Solvers
Replies: 1
Views: 825
Hello
I want to check all the equations, but the solution includes the first three equations and hides everything else
How can I view all the equations?
Fahad
by Foodi14

3 months ago

Forum: Tools
Replies: 0
Views: 1296
Hi, I have files that I share via OneDrive, I also work on several files, I face a problem that the program when I run it shows the solution to a previously closed program file and does not respond to trying to change the file, sometimes I have to make a copy of the entire code and paste it in a new...
Search found 6 matches • Page 1 of 1